Candlelight
A fun and playful tablescape
Dear Faith ~ dear family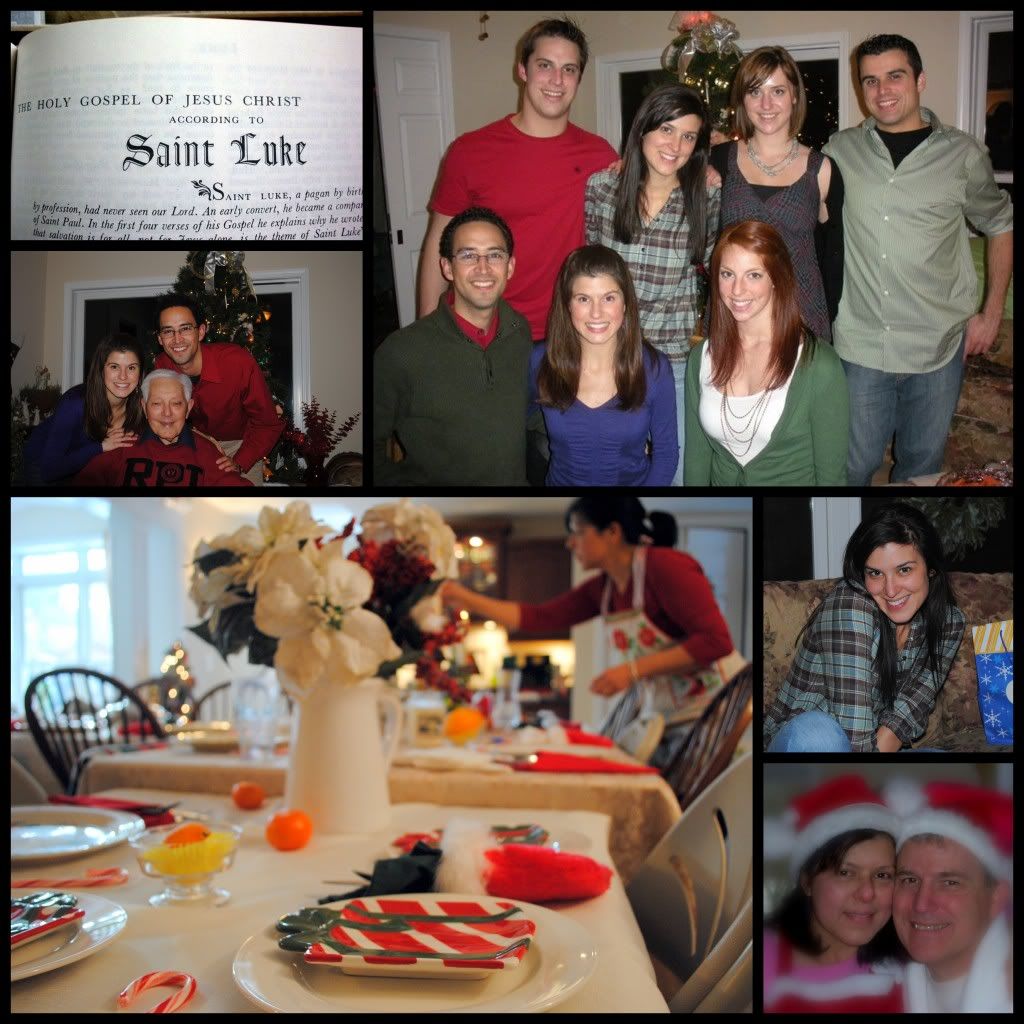 even the pups gathered 'round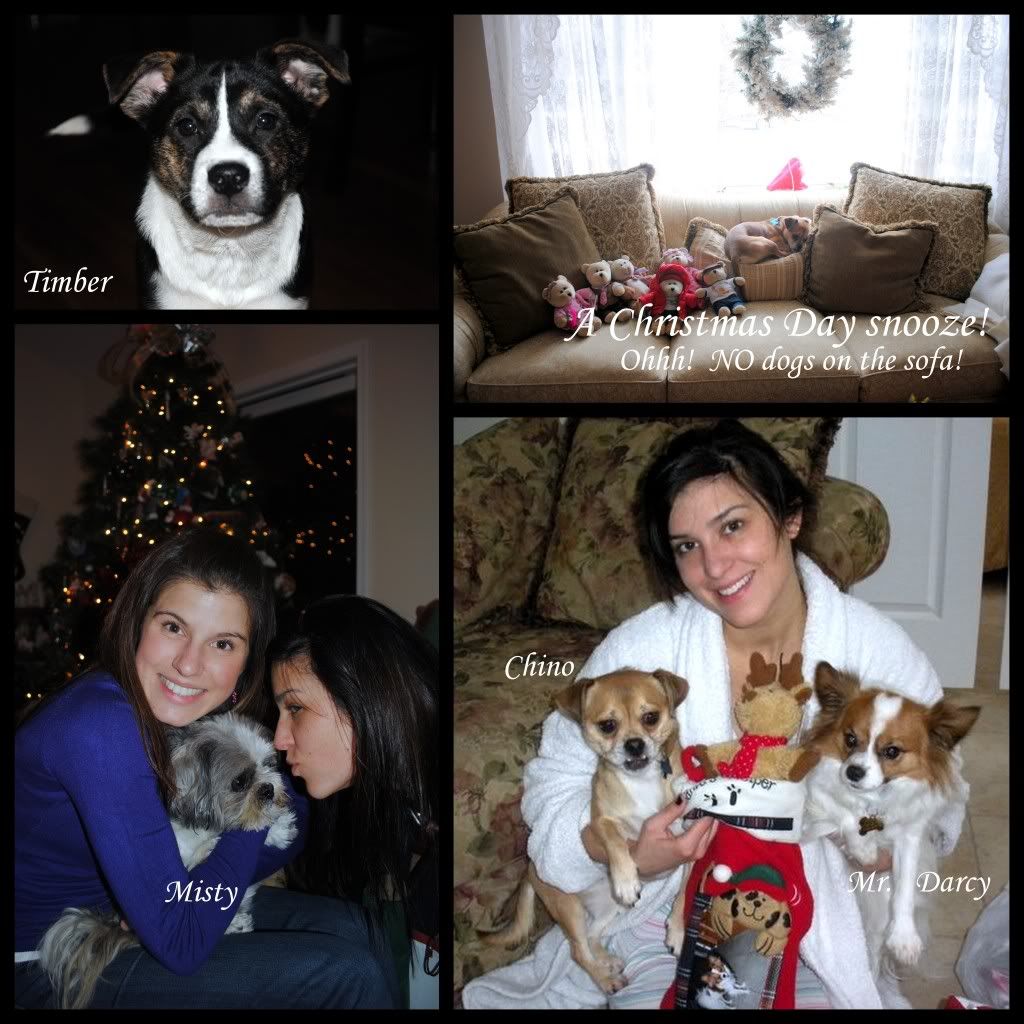 {Rachael & Juan rescued a puppy this fall ~ his name is Timber!}
Couldn't resist Brava Rooster!
Ever since I saw them on Anita's blog, "
Far Above Rubies
"
I've been wishing for them.
I ordered 8 dinner plates and later, 8 soup bowls.
I picked up four Brava cream mugs for smaller gatherings.
Mikasa and Pfaltzgraff had great sales just before Christmas!
Someday, it would be fun to get a few more and a fun Rooster centerpiece!
Thank you for the inspiration!
The little ones have their fun too!
I loved every minute of our Christmas gathering!
Bless you ~ one and all ~
I hope you had a wonderful and peaceful Christmas
filled with comfort and JOY
and a
Happy New Year too!
My other dishes are a winter favorite: Sango's Silent Night.
My sister and I split three sets many years ago.
The sweet little "gift" plates are from Harry and David. They were great for my little nieces.