A little hero with a big heart
Marcy grew and grew her hair so long because she knew it was going to have a very special purpose.
She gave her long beautiful locks to another child {for love}
Our mission is to

return a sense of self, confidence and normalcy to children suffering from hair loss by utilizing donated ponytails to provide the highest quality hair prothetics to financially disadvantaged children.
Her mother and father, Doreen & Barry ~ and sister, Emily, looked on with joy.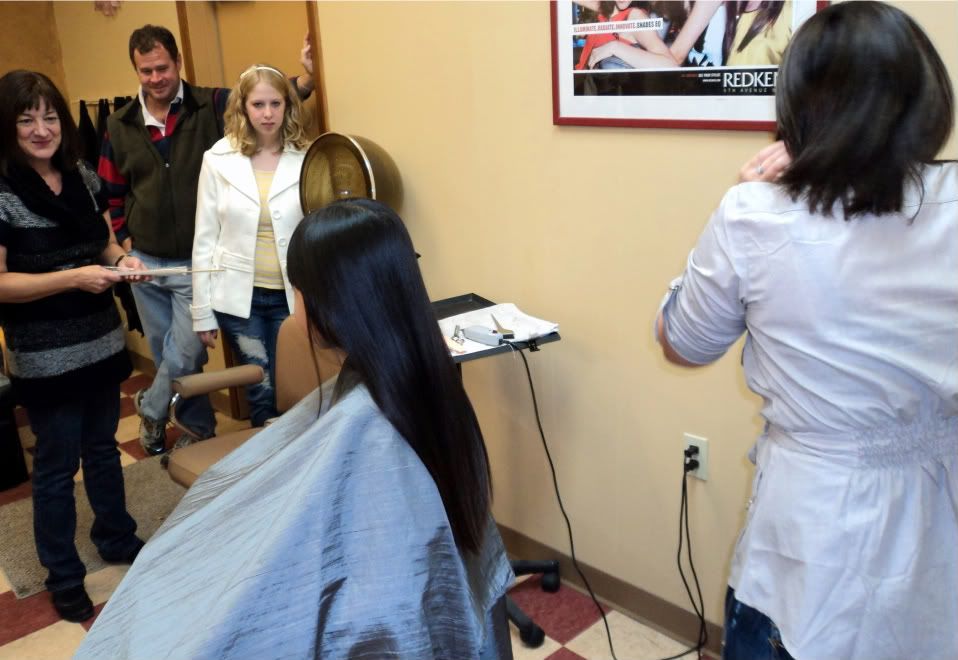 Amanda and I went to show her our support and heartfelt pride in what she was about to do!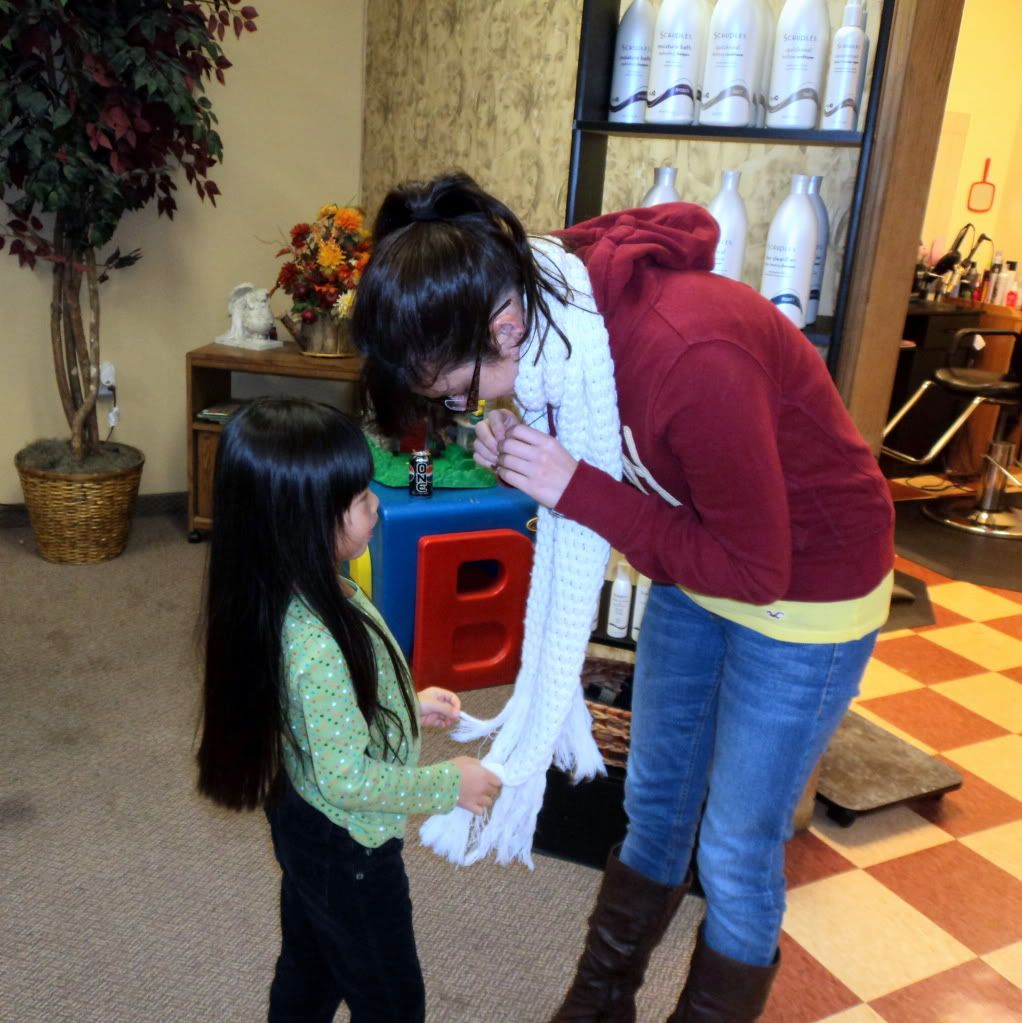 Laura is the stylist that has previously helped donate to "Locks of Love."
She was wonderful!
The gift is "just right" and the process began.
Laura knows that putting the hair in two separate ponytails preserves more
of Marcy's remaining length to style later.
~ The making of a gift ~
~ begins in the heart ~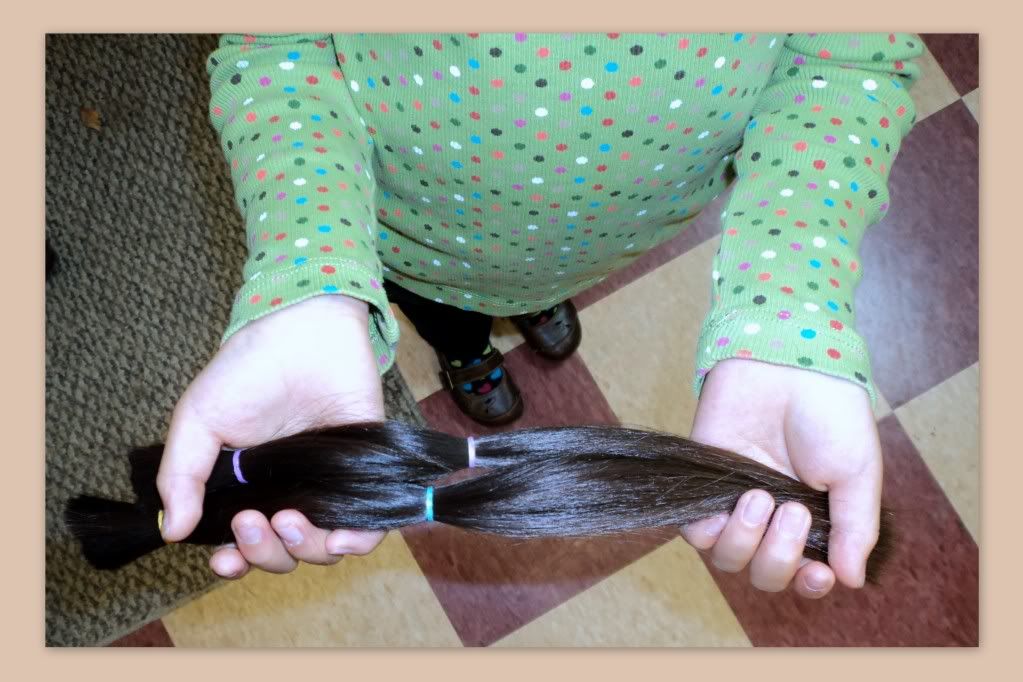 Locks of Love ~ from
Lots
of Love ~ to a lucky little child
Laura puts the finishing touches on Marcy's new style.
She loves her new look
and will always be a lil' angel to me.

Her mom and dad treated her to Friendly's that night.
I'll say she definitely deserved that yummy ice cream sundae!
Our lil' hero!
Dear friends and family,
I hope you are having a wonderful week.
Many of us have had lots and lots of snow!
Stay warm, cozy and share
Lots of Love
with all you know.
I'm joining everyone at Joyce's blog for