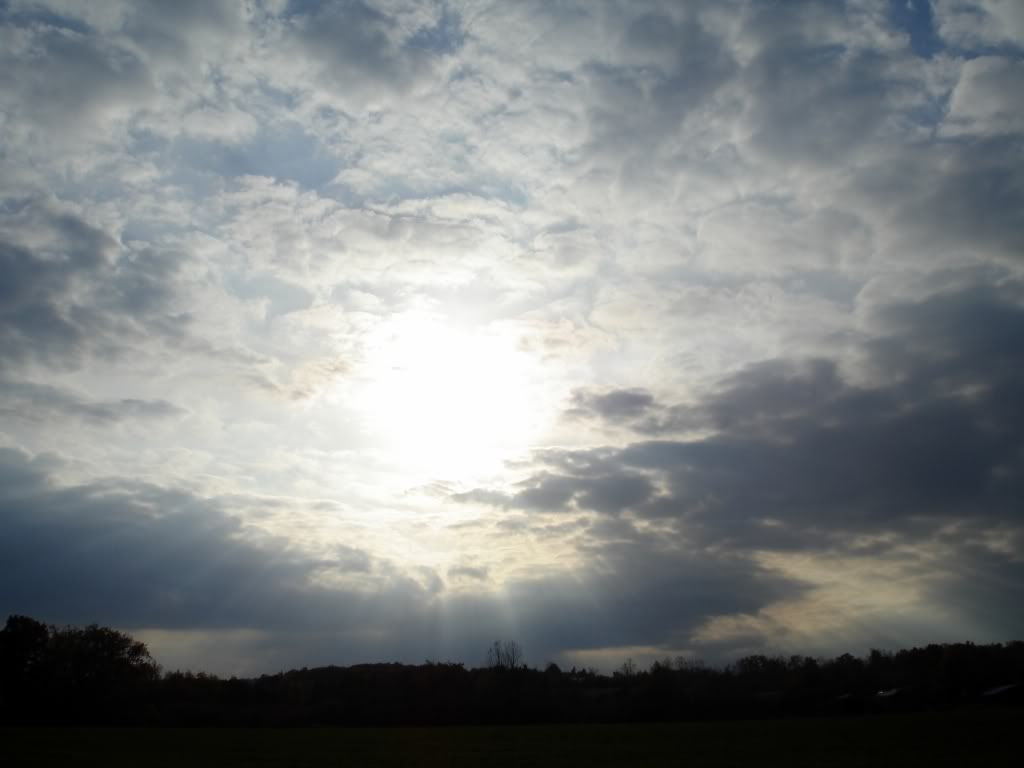 On the way home from work, I was treated to this heavenly sight.
How fortunate I was to have my camera with me!

I brought it to school to take pictures for another big 'quote collage' I'm
working on.
When I saw the sky, I be-lined for the shoulder,
reached in my tote for the camera and snapped this photo.

My camera was still set for close-ups...but it seems to have captured
the beautiful rays and glowing clouds anyway!
...Lift your eyes and look to the heavens...
Isaiah 40: 26
See more of God's creation at:
Thanks to everyone at the Sky Watch Team for making this possible!
Our hosts: Klaus Sandy Sylvia Wren Louise Fishing Guy