~brave and adventurous
~
when in reality I'm thinking
"lions and tigers and bears . . . oh my!"
* * * * * *
Today, my husband invited me to go on a hike with him.
After all, we're rarely home on a weekday...and there's this place down the road . . .
"Okay,"

adventurous

Maria says.
...and off we went.
As we walked alone through the trails . . .
...I was thinking, "if there's a bear, and I die... at least the photos will remain."

I am such a
anyway... here are some photos I took.
Clearly I didn't die ;o) but...
there were some strange patches that looked like a

big bear

(or some racoons) dug for grubs or for a place to sleep.
Doesn't being scared to death make you feel more alive!?!!
I really admire people like my sister and Barb (who visits here) for their fearless hiking!


truly beautiful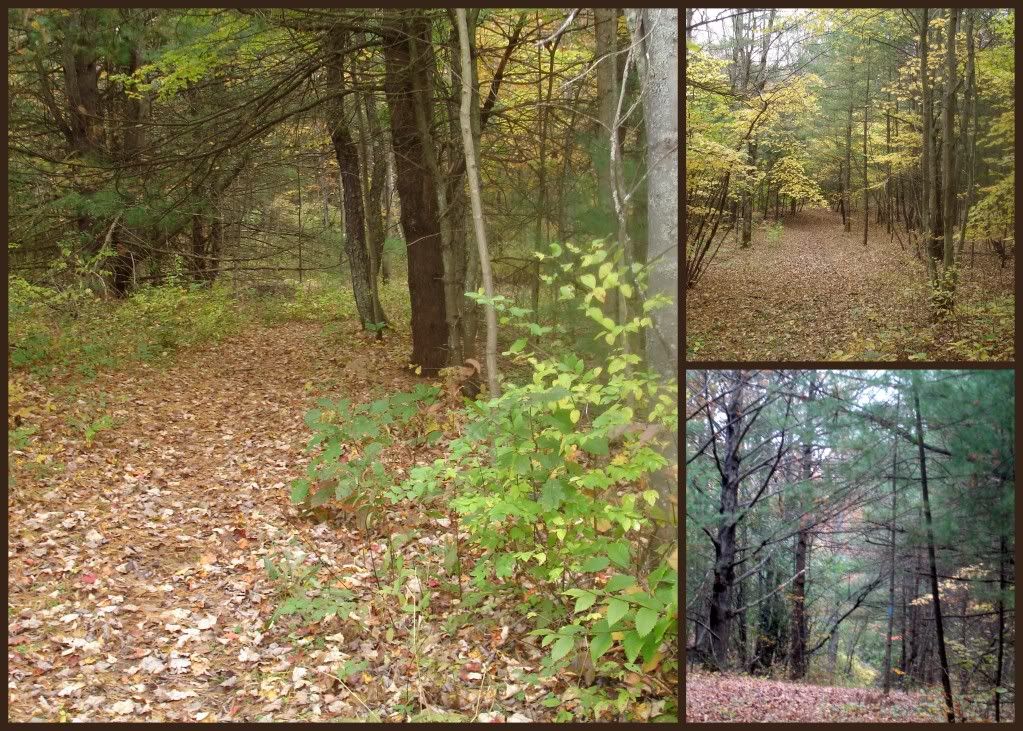 Spashes of color and some old, old trees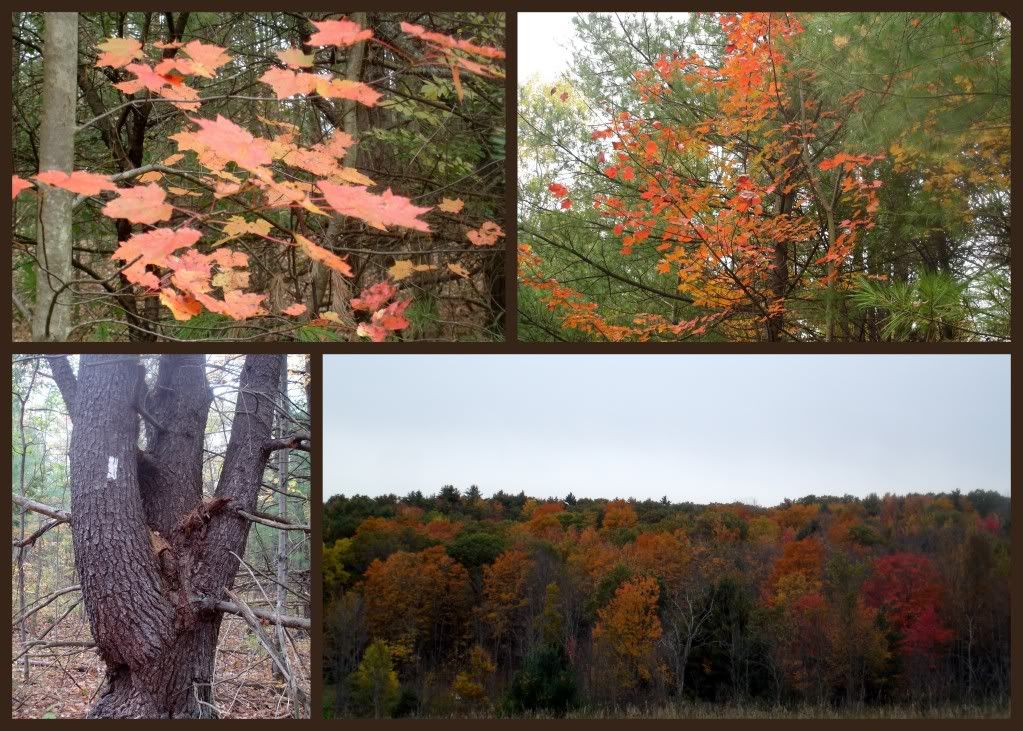 The stone walls were for sheep.
A simpler time... hard work, fresh air, God's creatures.
(I'm not afraid of sheep ;o)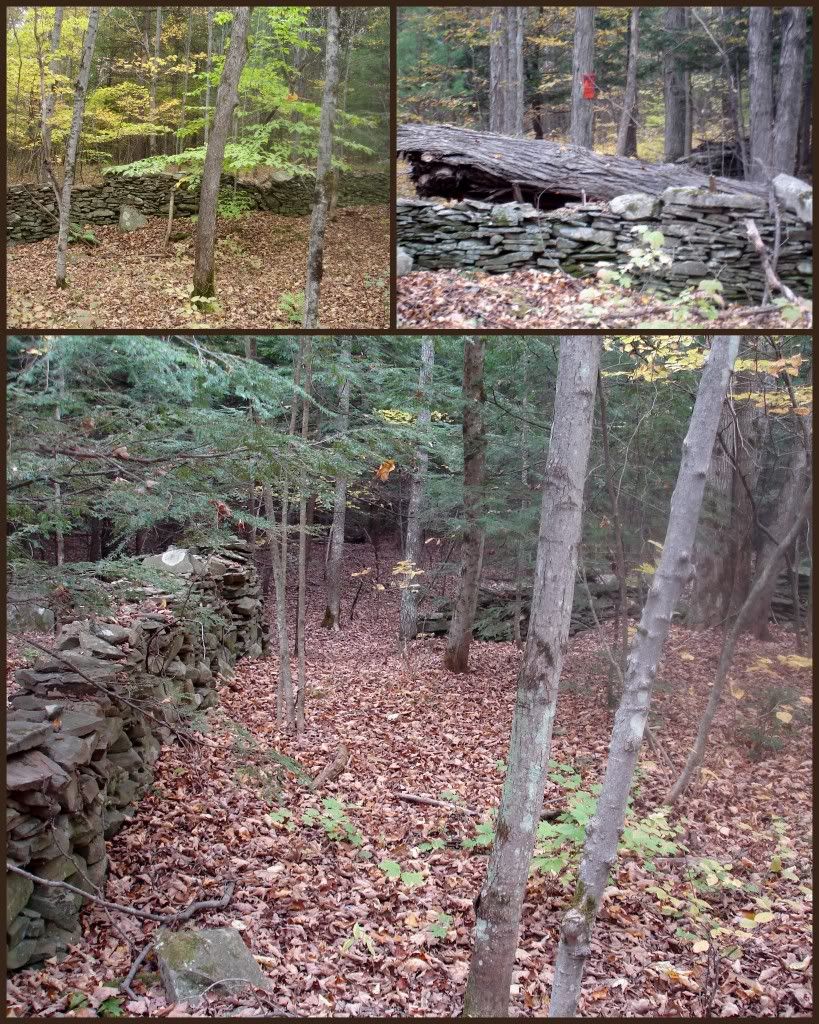 Wolf Creek
Some fruits of the woods.

(Anyone know what the berries are? They were growing on a tree).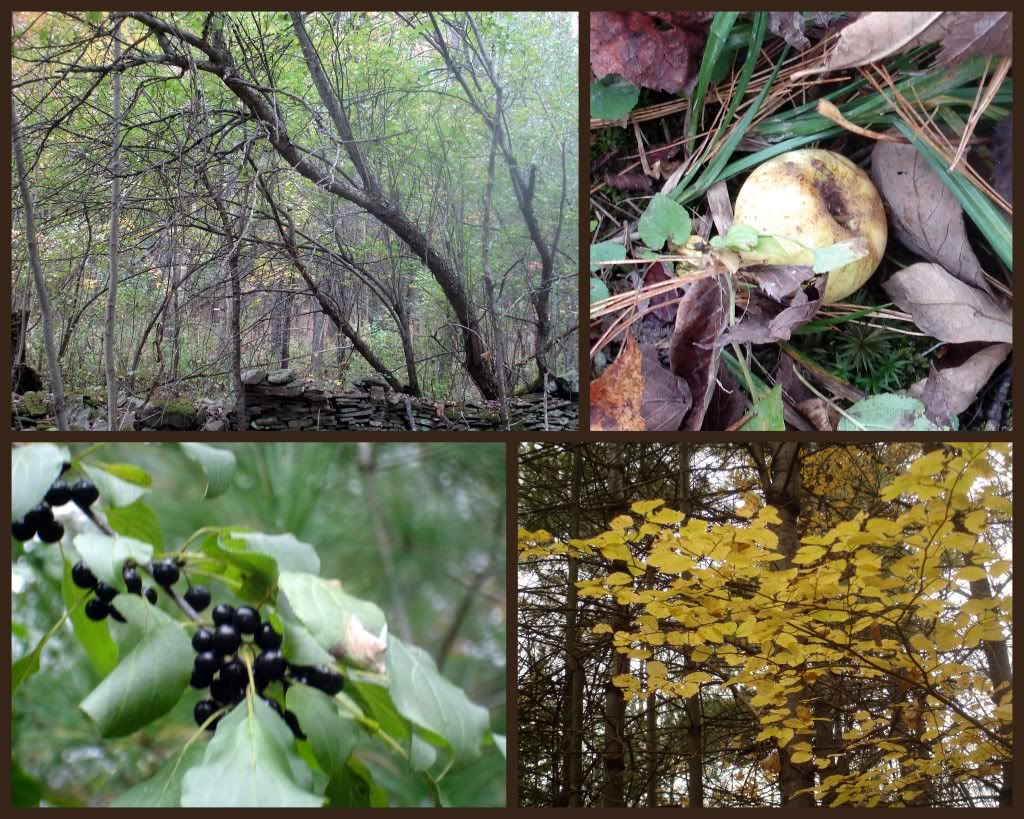 Thank you
I was brave and adventurous
on the outside!
Wolk Creek was truly enchanting... and we'll be back ...
but a noise horn and a pine stick for protection just don't make me into the adventure girl I dream of being!