Monday, at 6pm I was on my way home after work and a few errands
...
There was one more stop - the library.
...so I thought...

With no traffic light, turning left on rt. 20 during everyone's rush home is life-threatening;
then came pouring rain!
Low, in the westward sky, the sun burst out from between thick clouds.


There must be a rainbow!


Pulling over quickly to the Stewart's shop
(there's always one around when you need it ;o)
I saw the most stunning rainbow ever!
Seems like everyone I spoke to the next day said they saw it too and agreed that it was the most brilliant ever seen.
Wish I could have taken pictures with my camera ... but at least I had my cellphone!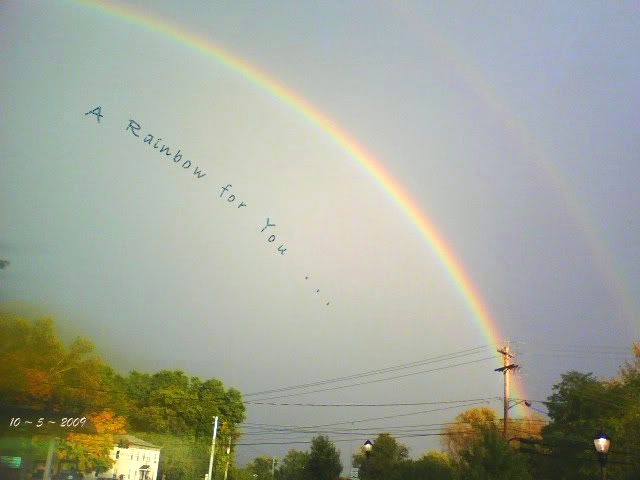 *

*

*

*

*
*
*

The family started sending me photos with their cell phones.
It was an area wide Rainbow Dance ;o)
*

*

*

*

*

*
*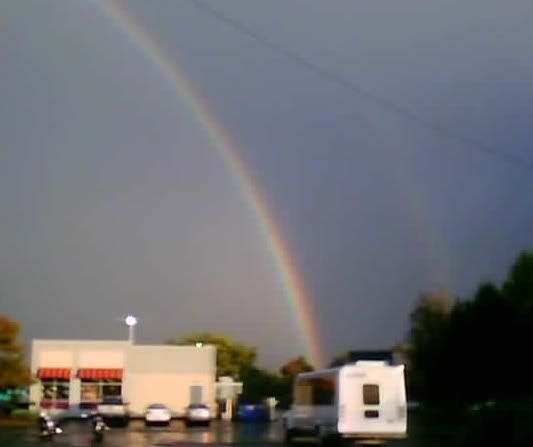 Taken by husband, Chris ... looks like he stopped at a perfect spot ~ Dunkin' Donuts ;o)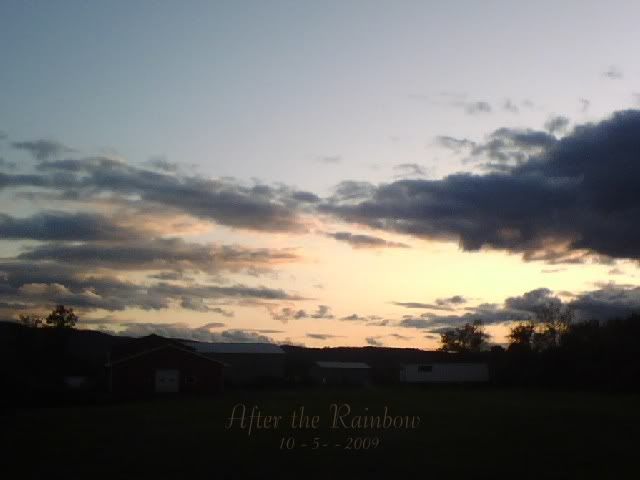 *

*

*

*

*

*
*
~Have a beautiful weekend~



and everyone who visits!



Visit Sky Watch Friday for more.
Thank you Sky Watch Team for making all this fun possible!

*

*

*

*

*

*
*

Thank you again, Koralee for teaching me how to make text 'swirl.'