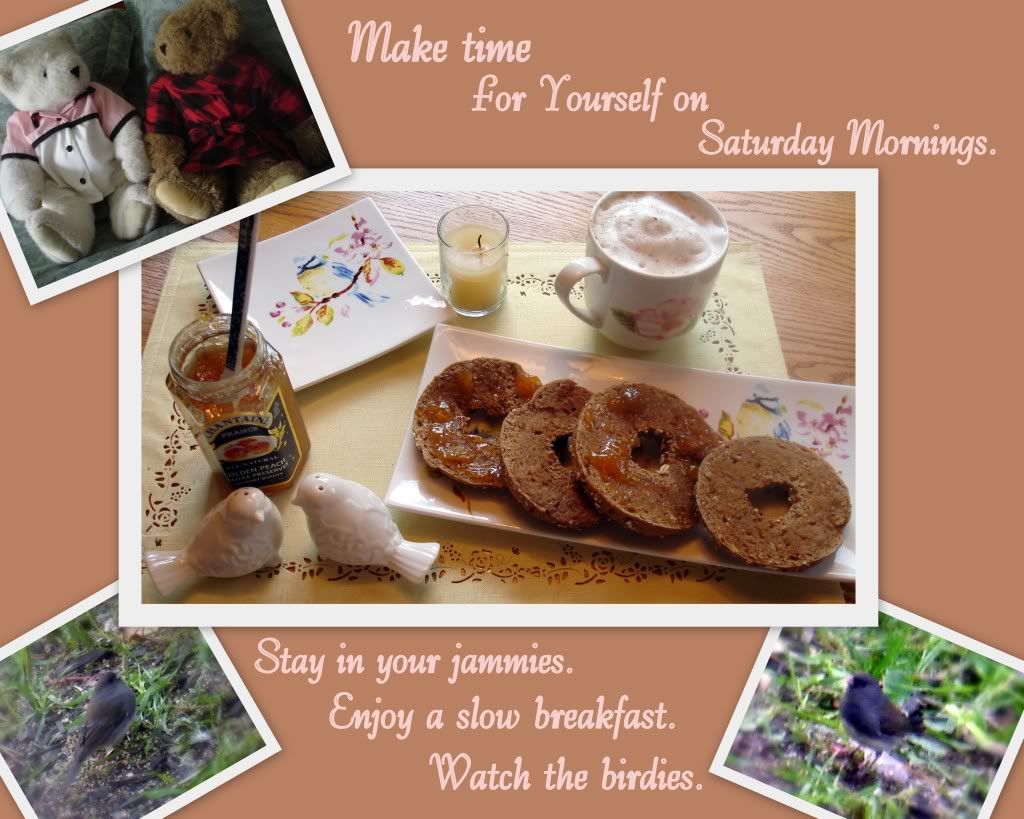 Stayed in bed an extra hour.
Coffee making by itself in the kitchen
Multigrain bagels and peach preserves
Teddy bears still in their jammies
Little dark-eyed juncos back for the winter
Did I just type 'winter?'
Having another cup of hot coffee after typing 'winter!'
Enjoy your Saturday my friends!