One of the first people that I met
in this ocean of beautiful photographs and writing
I printed this story and read it to everyone in my family.
Today I read one of her recent posts; it was so amazing, I had to share it.
I visit Ann's posts almost every day.
Her stories, her faith journey, her pictures that speak 1,000 words
the sweet piano solos
I am grateful to have found her.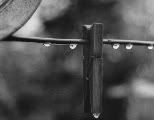 "In the experiences of a simple/crazy life,
farming Canadian dirt, raising
half a dozen exuberant kids,
stringing sheets out on the line....
I'm praying to slow and see
the sacred in the chaos,
the Cross in the clothespin,
the flame in the bush.
Just a bit of
listening, laundry, liturgy...
life."
I met some of my dear blog friends through Ann's Gratitude Community.
♥
Thank you for being there
♥