Dear friends and family,
Every Sunday,
we go up the Northway to church.
On the way, we pick up our son, Jason.
We meet our daughter & her fiancé,
and my sister & her family.
We truly enjoy the praise, the worship and message.
On the way home, between exits 2W and 2E
We pass a tree whose branches are lifted to the heavens.
I call it "
The Praise Tree
."
While browsing Chris and Jason's Adirondack camping photos,
I found this one...of Jason raising his hand with

joy
surrounded by beauty and standing on a
king of the hill size rock.

I found quite a resemblance!


Praising man
~

~

~
Praising Tree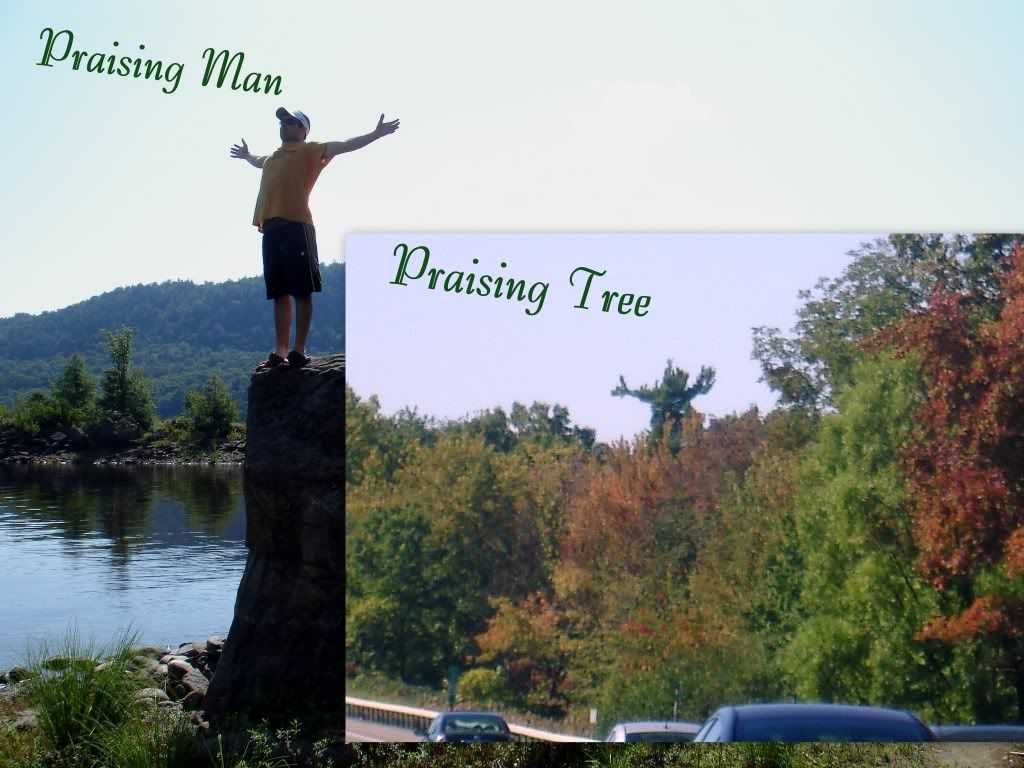 ~ Happy Sunday to All ~

~Maria