While walking through our village park
I noticed the magnolias have such pretty buds
They will brave the cold and snow wearing
Fuzzy winter coats.
They are
Promises of Spring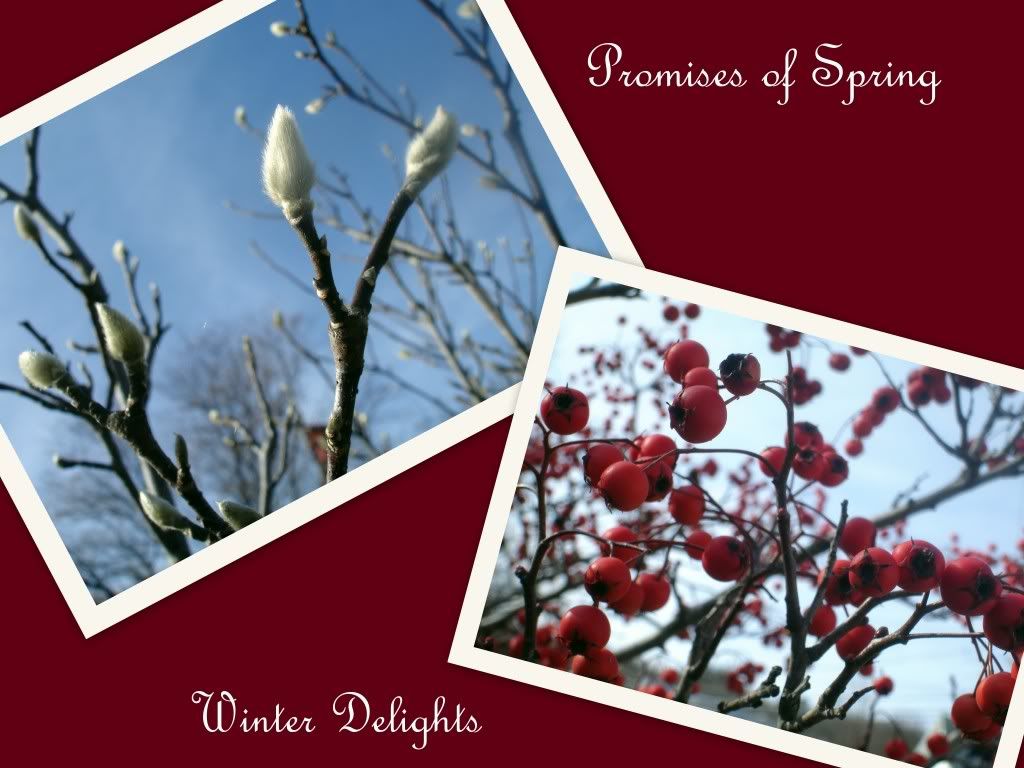 The

crabapple

trees
have lost their leaves
but
they are decked with bright

red

berries
a favorite treat for the robins
These berries

(lil' apples)

convince the fruit-loving
birds to stay a little longer.
I can hear them in the trees.
Pretty soon,
the crabapple tree in the front of my house
will be a
Thanksgiving banquet to many robins
and then,
The robins will truly be on their way.
Let's prepare our own warm winter coats
and
...eat plenty of apples & berries for good health...
~Have a

wonder
ful

week everyone~